The founders of the The Miksang Institute for Contemplative Photography have developed several books that they make available for purchase on Amazon and other reputable sellers. Proceeds from these books are used to support the work of the Institute, trainings for instructors and development of additional tools for those who wish to practice Miksang.
OPENING THE GOOD EYE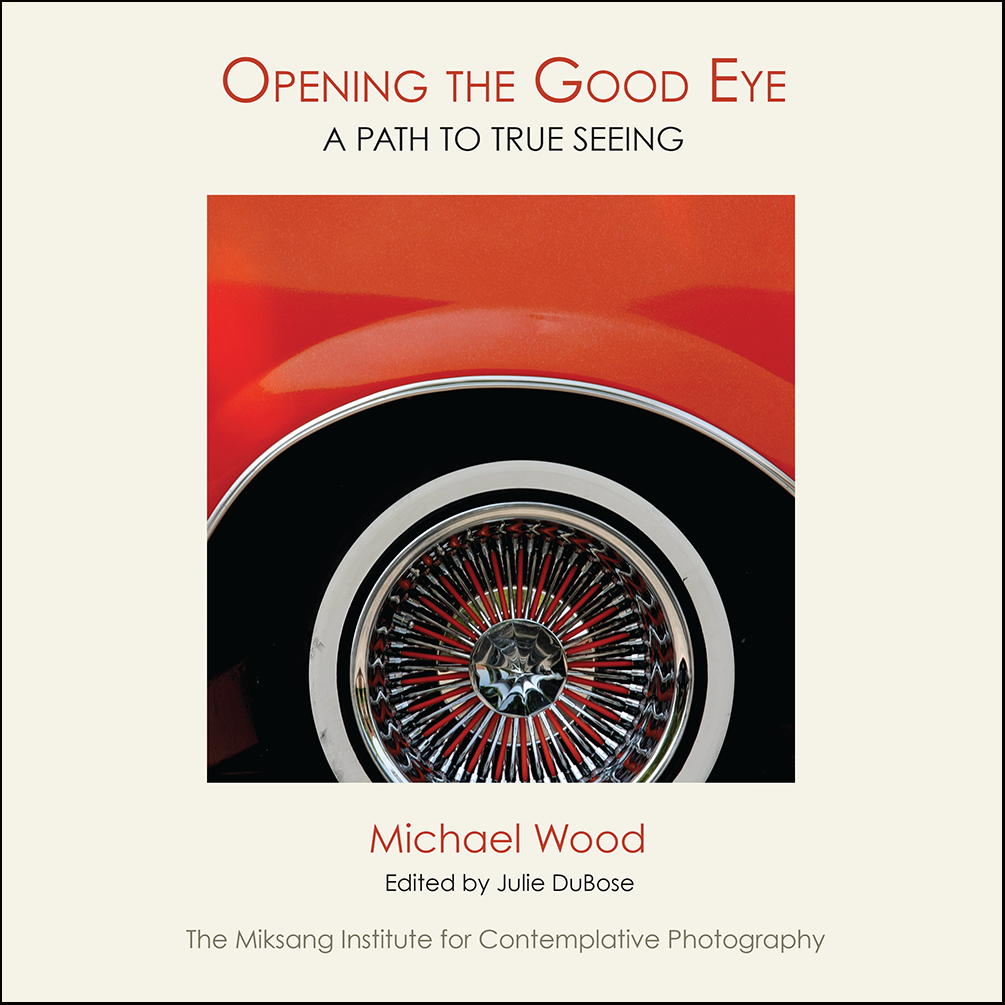 This books offers a printed collection of key instructions and guidance that Miksang founder, Michael Wood, has provided to students and practitioners over the last thirty-two years. The principles in this book support the teachings practiced during the foundational "Opening the Good Eye" workshops which are offered annually worldwide.
This book will teach you how to align and see the world directly and unconditionally and capture it in your camera.
CANADIAN RESIDENTS CONTACT US FOR PRICING
---
OPENING THE GOOD EYE COMPANION
The companion book for Opening the Good Eye offers students and practitioners of Miksang Contemplative Photography (and anyone) a guide for seeing with clear perception and direct experience.
Students often use this book as a way to still their mind and remind themselves of how to capture pure visual experience.
78 Pages
CANADIAN RESIDENTS CONTACT US FOR PRICING
---
EFFORTLESS BEAUTY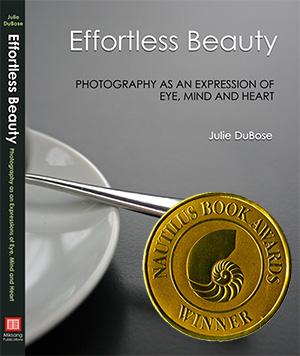 Winner of the Nautilus Book Award, Effortless Beauty by Julie DuBose brings a new perspective to photography, providing the reader with an intimate way of expressing our experience through our camera and a fresh way to experience our visual world.
This book is a roadmap for taking a different kind of photograph.
228 Pages
CANADIAN RESIDENTS CONTACT US FOR PRICING
---
ATTRACTING AWARENESS
This book introduces a new way to pay attention to how our world changes, moment by moment, hour by hour, day by day. It inspires the reader to pay attention to our world in a deeper way, to discover how it changes constantly in a myriad of delightful ways.
PURCHASE BOOK